We are a full-service creative
We are a data-driven digital marketing agency. We focus on growing entrepreneurs and brands online. We measure our success by the results we drive for our clients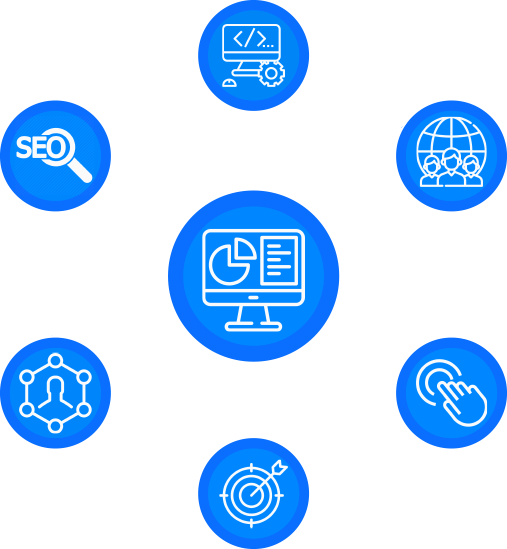 We are a full-service creative
We are a data-driven digital marketing agency. We focus on growing entrepreneurs and brands online. We measure our success by the results we drive for our clients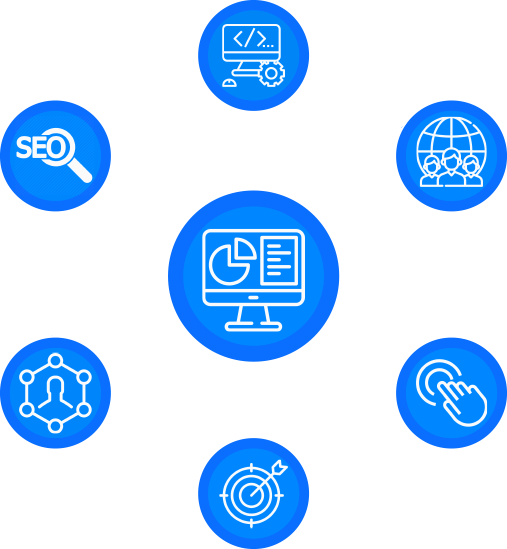 Website Design
Let's create a mobile responsive and uniquely designed website for your business. Our cutting-edge technology and custom design ensure the highest user-friendliness for your customers.
Content Marketing
Our experienced writers will write engaging content and share your brand story in a pleasant way. All of our content are backed by keyword research and up to date data.
Reputation Management
Learn what online communities are saying about your business. Our experts will regularly monitor your customer reviews and get notifications whenever your business is mentioned on the web
Search Engine Optimization
In the age of Google, SEO is a must. And, we believe that the success relies on best SEO practices. Our expert SEO team will take care of your complete website and will ensure higher rankings on SERP.
Digital Advertising
The easiest way to get in front of your actual customers is Digital Advertising. Increase your brand awareness with our strategy oriented PPC or Social Ads and get reports with amazing ROI on impressions and clicks.
Social Media Marketing
Enhance your social presence and reach your customers through social media marketing where they spend most of their time. With our effective plan and post-scheduling calendar, we will share your messages with all over the social world.
Generating New Ideas. Solving Big Problems
Let our experts take care of your concerns