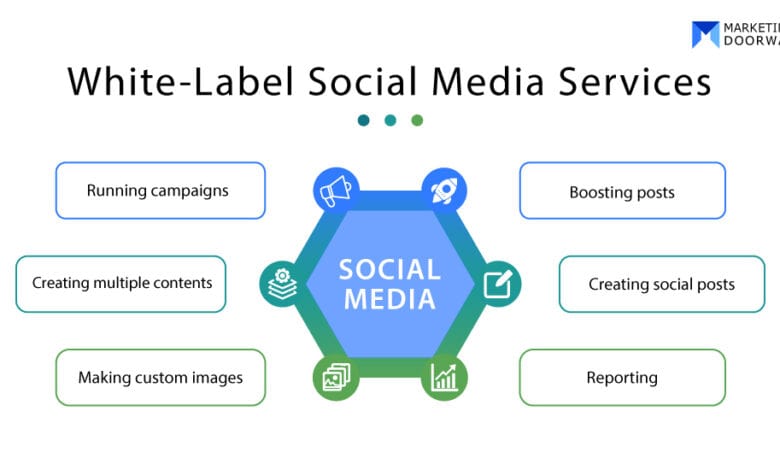 Managing Social media activities by white label approach can be termed as White label social media management service or social media marketing. Now you may know how white label approach works. The same goes here. Taking help from a third party, You can provide services to your clients using your brand name or logo. Based on your taste and choice, you can customize to impress your clients and increase recurring revenue.
There you get two categories:- i). White Label Social Media Products and ii). White Label Social Media Services. Now you may ask, "What's the difference between these two? Give me an in-depth idea." Okay, I will answer you. Keep reading.
White Label Social Media Products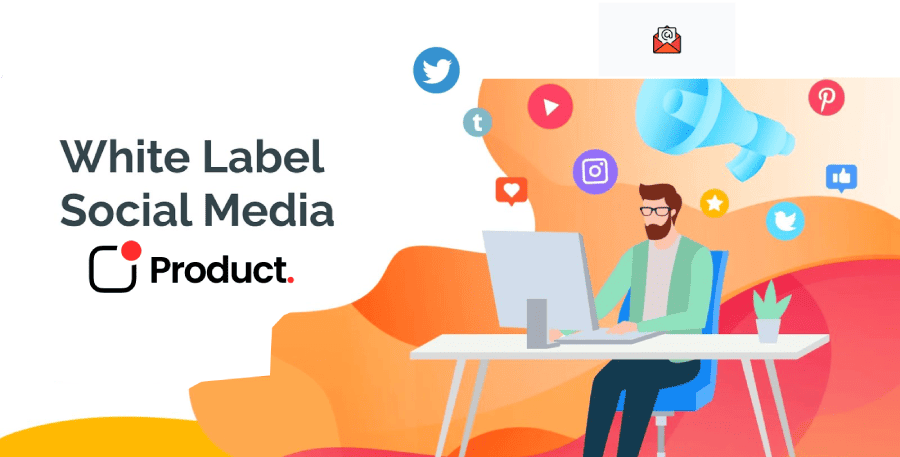 White Label Social Media Product includes social media apps, softwares or tools that offer dynamic customized content. Rebranding the products, you can sell to your clients for use on a daily basis. Your clients will be able to monitor how their accounts are performing. What type of work social media products do? Let's see!
Creating content
Keeping your clients' demand in mind, you can offer good social media apps that provide the types of content they want or the tone they are interested in. It can be blogs, video content, guides or articles. They can check whether their content is well written or not. It's easy to find quality materials for posts by social media management apps.
Posting content
You can not only create different types of content but also post them. Scheduling posts, creating posts, or publishing in any social media platform like Facebook, LinkedIn, Twitter, Instagram is a matter of one simple click. White label social media tools make it easier.
Customizing image
White label social media software will let you offer your clients high quality custom images for social media posts like profile images, icons, cover photos etc. Using a built-in editor, they will be able to edit images and buy branded graphics, images can be designed according to their choice.
Keyword research and visitors tracking
Many white label agencies purchase visitor tracking software that serve their clients by researching keywords, making backlinks and monitoring visitors. It's an easy-to-use platform for your clients too. You can offer SEO tools that include dashboards to cover everything. Besides tracking visitors on their video content, white label social media reporting software tracks analytics and reports as well.
Helping clients
Social media management tools let you manage comments on your post and communicate with customers in various ways. Good communication helps get more followers. Having more followers satisfies the clients. Satisfying your clients means building brand awareness.
White Label Social Media Services
White Label Social Media Services is another part of White Label Social Media Marketing. When a third party provides service under your brand name but the end customers enjoy it without being aware of them, then it's called White Label Social Media Services. Here you are taking it as white label social media service from the providers and the end customers take it as the service provided by you. Vendasta is an example of providing such digital services like social advertising, campaign running etc.
Managing social channels like arranging campaigns, controlling accounts or creating contents can be served by white label approach. Though white label social media products play a great role in social media marketing, the real value lies in services.
The services can be delivered in three processes:
i). Do It Yourself (DIY) Services: You can control everything.
ii). Do It For Me (DIFM) Services: You don't have to involve yourself, the service providers do everything.
iii). Do It With Me (DIWM) Services: Service providers can work with your clients by being connected with them.
Now, what are the services you can take from a third party and provide to your clients? Well, let's have some ideas!
Running campaigns
Social media advertising needs some effective strategies. Running campaigns is one of them. You can run full marketing campaigns or part of it through white label service providers. Advertising technology providers may help you in this regard. White label social media service will let you implement effective marketing strategies successfully on your clients' behalf. Besides campaign strategy, you can provide budget management service, reporting service, creative service etc.
Creating multiple contents
Most of the clients want well written content from the service providers. You can have ready-made quality contents from them as well as scheduled by them. Here, the third party providers should have skilled writers who can create creative, attractive and grammatically correct contents. If they don't have such good writers, you will fail at serving mistake -free content.
Making custom images
White label social media service providers make custom images to improve engagements on your content. In most cases, they have stock photos. Some image creators offer custom images at a very reasonable cost. They will design with logos, filters, colors, graphics and text exactly in the way your clients want.
Boosting posts
If you are not expert in post boosting, take help from white label social media management service providers. They work to give more reaches on your clients' posts. By boosting posts, they expand post reach to more audiences. Here you can save your time. The more reaches, the more effective contents. Boosting posts will increase your clients' number as well.
Creating social posts
On behalf of your clients, you can promote their business by creating social posts. Talented creative writers do the job. You might think, how? The answer is, by indexing in Google. SEO service providers create multiple social posts to reach to the local customers of your clients business.
Reporting
A reporting dashboard clearly displays all reports like data of various social networks or metrics. Metrics include likes, reaches, views, follows, performance, interactions, awareness, engagements, and many more. This significant task of reporting can be served under white label social media services. The providers may have branded reporting tool which will increase your brand recognition and make your branding efforts successful. SociaPilot is an example of such agency.
Conclusion
Social media marketing is a service you can easily resell to your end customers. Having White Label Social Media Management products or services, both are time and cost efficient processes. Your clients don't know you have outsourced this work. But at the same time they get the best for their business marketing.
Leave your feedback about how white label approach are helping you in your social media management process.