White Label
White Label Reports: Key Metrics and The Tools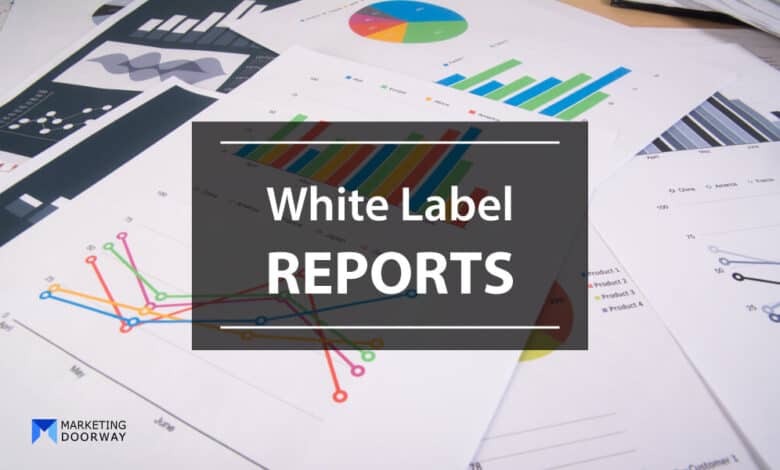 To succeed in today's digital marketing world, businesses must invest in marketing and promotional activities that keep them ahead of the competition. And marketing reports will allow you to track your investments and their performance to optimize the campaigns.
Marketing reports are an essential tool for any marketing campaign. But not all the metrics in a report are an equal priority. There are a lot of vanity metrics and a few key metrics that indicate the critical performance of a marketing campaign as Hubspot said beautifully about vanity metrics, "Data and analytics that are satisfying on paper but don't move the needle for your business goals. They offer positive reporting, but no context for future marketing decisions."
Understanding the importance of tracking key performance metrics and their progression over time can not be explained better than that quotation. Thousands of tools provide marketing reports, and many offer white-label opportunities. White-label reports provide detailed data insights into the most valuable information for any business to measure the campaign's success and adjust accordingly.
If you are searching for a guide to learning in-depth about white label reports, especially marketing reports, we can help with this article. Let's start with the importance of white-label reports and introduce the key performance indicators of a marketing report first. 
Why White-label Reports are Important?
As a service provider agency, you often work with various clients. Every client will have different requirements and priorities. Their key performance indicators also vary, meaning that the reports they receive have to meet specific needs. Sometimes you need to illustrate a before-after scenario too. Creating reports on each scenario is a challenge.
Whether you are a retailer, an agency, or a service provider, you need reports to track, analyze and improve your business. Similarly, your client would require a top-quality report to understand the overall insight of his business quickly. A white-label reporting tool can help in such situations.
A white-label reporting tool is a cloud-based software application that allows businesses to generate customized reports and dashboards for their clients. These tools give businesses a way to offer their clients valuable insights into their data without developing a custom reporting solution for each client. The reports and dashboards can be labeled with clients or your brand elements. As a result, clients will not feel it is an exported report; instead, they will believe that you prepare each report individually, which leads to more customer satisfaction and income.
White-label reporting tools are commonly used by digital marketing agencies, web design firms, and other service providers that manage multiple client accounts.
6 Tools to Create the Perfect White Label Reports
White-label reports are essential for any company that wants to grow and increase its customer base. White label reports help companies establish credibility with their customers by providing valuable insights they can use in their day-to-day work.

With AgencyAnalytics you will be able to generate SEO reports, Social reports, PPC reports, and many more. You can connect to more than 70 marketing channels such as Facebook ads, Google ads, Aahrefs Shopify, WooCommerce, and more. And you can enjoy all these features by paying $18 monthly. Just connect and automate your reporting.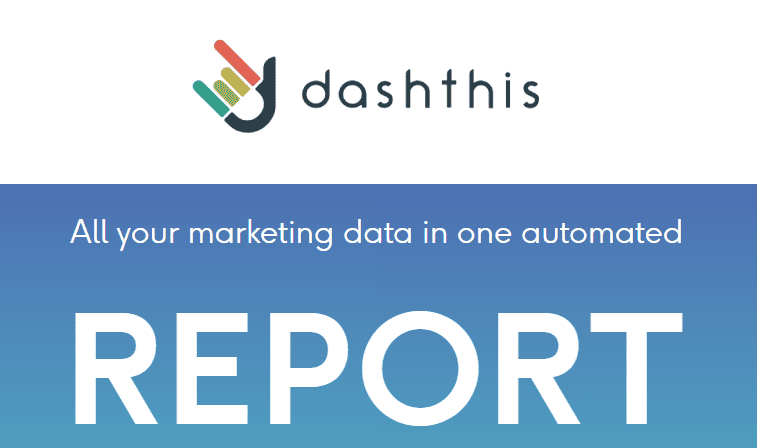 You can customize the dashboard with your brand or your client's brand on DashThis. It is an expensive tool compared to AgencyAnalytics and others. You must pay a minimum of $109 monthly to use the white labeling features. This package can use a custom domain, email, and much more. The challenge of this package is the limitation of 10 dashboards only. With DashThis, you can generate SEO Reporting, PPC & SEM Reporting, Social Media Reporting, Marketing Reporting, Google Analytics Reporting, and many more.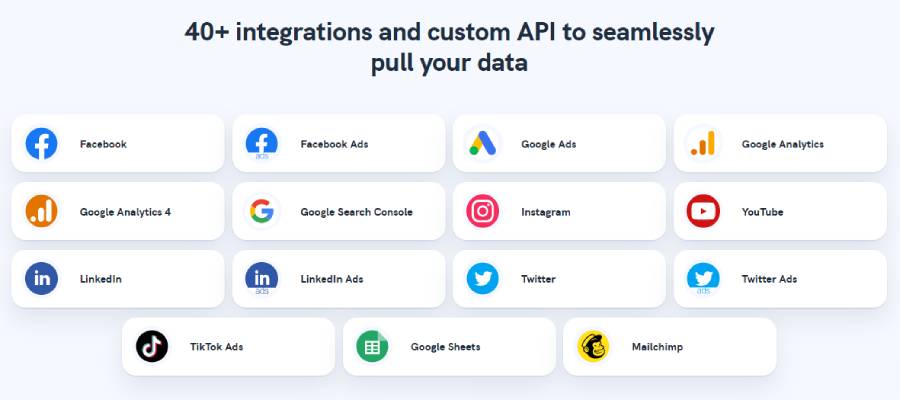 Whatagraph's platform gives you access to limitless color themes and ways to configure your dashboard. Drag and drop widgets, comment fields, and durations as needed. Easily design dashboards that meet the needs of your customers and your company. The packages start from $199 monthly.

Rank Ranger's white labeling feature is one of the best you can experience. Their pricing is on the higher side. Rank Ranger offers two types of dashboards apart from PDF reports. Both dashboards are accessible through a link you can send to your clients. And it will not show any information about RankRanger.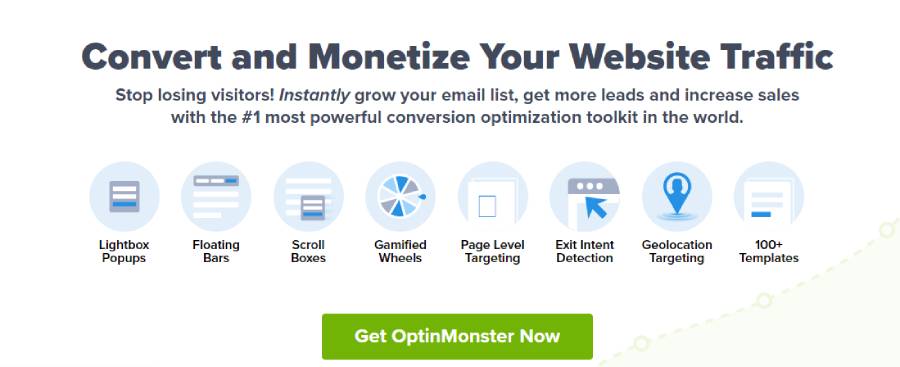 OptinMonster doesn't offer a 100% white label option, but you can transform the OptinMonster dashboard and add your custom branding. You simply need to enable custom branding by taking a $29 monthly subscription.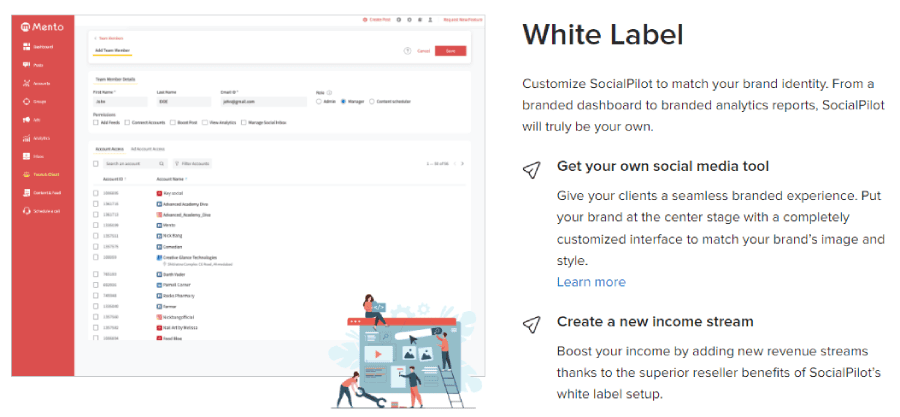 SocialPilot's white-label setup integrates picture-perfect with your existing workflows, providing an instinctive and efficient user experience. Additionally, API integration allows you to create more streamlined and dynamic workflows. All these features for white-labeling cost $106 per month. Note that, SocialPilot integrates with social media platforms only.
Importance of Tracking the Right Metric
Tracking the right metric is crucial for any successful marketing campaign. The traditional marketing metrics have been around for decades, but now we are seeing new metrics that are more relevant to today's world. These new metrics are more specific and better understand the customer journey.
Key Performance Indicators (KPIs) help marketers to monitor their marketing performance more accurately and efficiently. KPI is used in many different aspects of marketing, including customer acquisition, customer retention, lead generation, and conversion rates, to measure the success of a campaign or project. Here are some KPIs for different marketing campaigns.
Key Metrics to Track in a White Label Report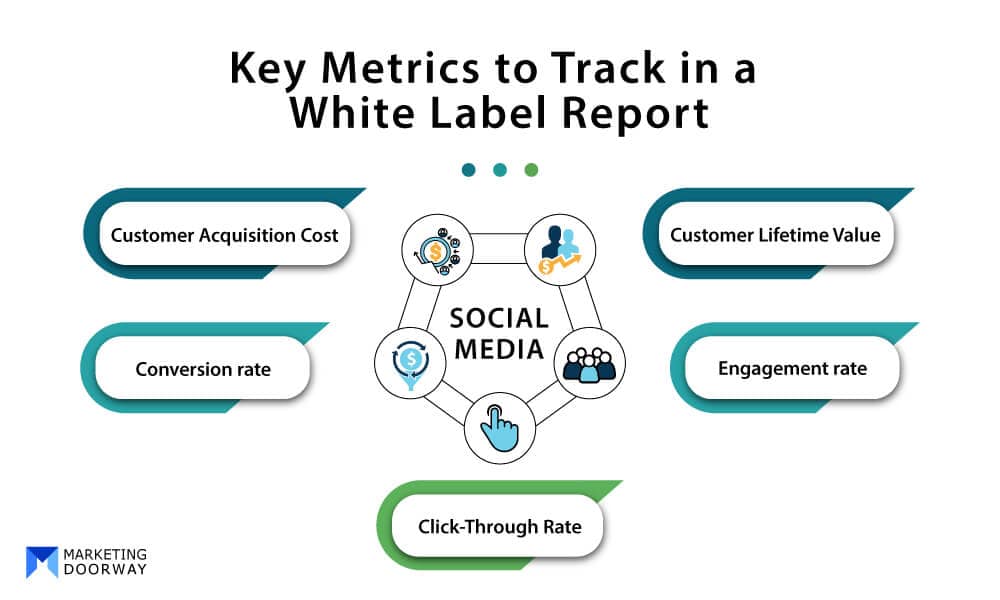 Successful marketers need to track the right metric to know what is working and what isn't. There are various metrics applicable in different marketing channels. But the following are some of today's most popular marketing metrics that you need to look for overall.
Customer Acquisition Cost (CAC)
The Customer Acquisition Cost is an essential metric for investors and the management panel. It is the cost of convincing a potential customer to buy a product or service. It includes several costs such as Production cost, creative cost, inventory upkeep, cost of sales and marketing team, advertising costs, and other technical costs.
Customer Lifetime Value (CLV)
If your product belongs to a multi-year relationship with customers, then CLV is a great metric to use. Most companies don't measure CLV, but we find it practical if you calculate it correctly. The challenges you will face while calculating CLV are segregated teams, inadequate systems, and untargeted marketing.
Conversion rate
Conversion rate is one of the most important aspects of online business. Conversions don't necessarily have to be sales or transactions but can include successful downloads or newsletter sign-ups. Improving conversion rates can significantly impact lead generation, sales, and revenue.
Engagement rate
Engagement rate is a metric used to measure engagement generated by content created or branded campaigns. In other words, engagement rate refers to the level of interaction with followers generated from user-generated content.
Click-Through Rate (CTR)
CTR is a metric that measures the number of clicks an advertiser receives on an ad per impression. Achieving a high CTR is essential to digital marketing success. This is because it directly affects your Quality Score and how much you pay each time someone clicks on your advertisements. The percentage of people who saw your ad (impressions) who clicked on it (clicks). CTR plays the most significant role in PPC campaigns.
Each company has different goals and needs. Different companies use different marketing platforms as well. So the marketing metrics being tracked today vary from one platform to another. We list here a bunch of critical metrics that a marketer needs to track in reports based on several marketing campaigns.
Key Metrics to Track in Social Media Marketing Reports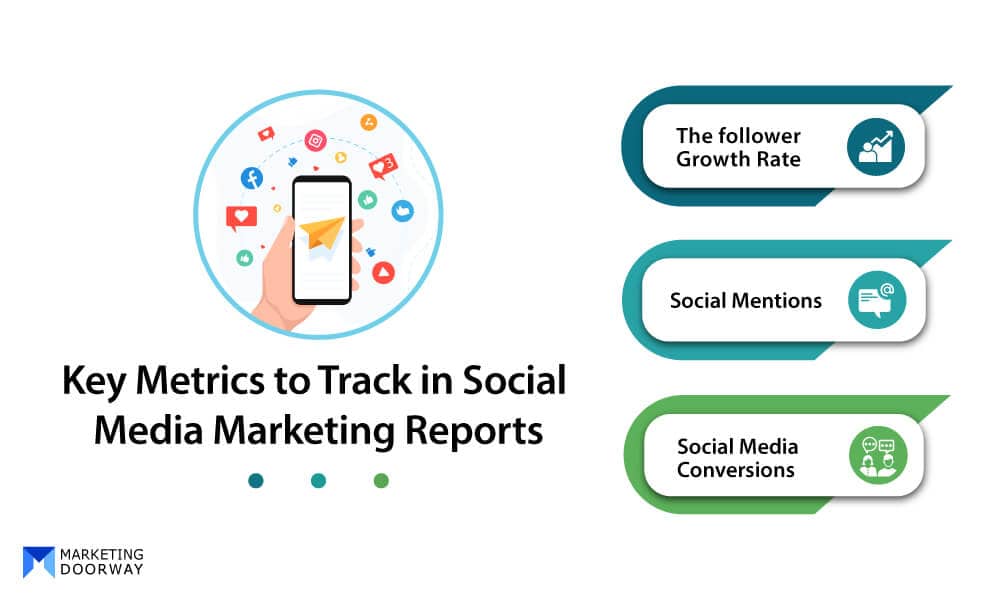 Social media marketing is one of the most influential marketing platforms in modern days. Social media has the most traffic you can reach in a marketing campaign. When you track social media marketing, don't just count the number of likes or reactions you are getting but also consider the growth rate, conversion, and more. Here are the key metrics you should check while social media marketing.
The follower Growth Rate is the first metric you must look after in an SMM report. You should check this metric monthly to find any significant changes. A consistent growth rate is appreciated.
You must check the Social Mentions regularly. It is more of a qualitative metric than a quantitative one. Make sure people are mentioning the brand name for a positive purpose.
Social Media Conversions are another crucial metric in an SMM report. The conversions can be tracked with any call-to-action button.
Key Metrics to Track on the Website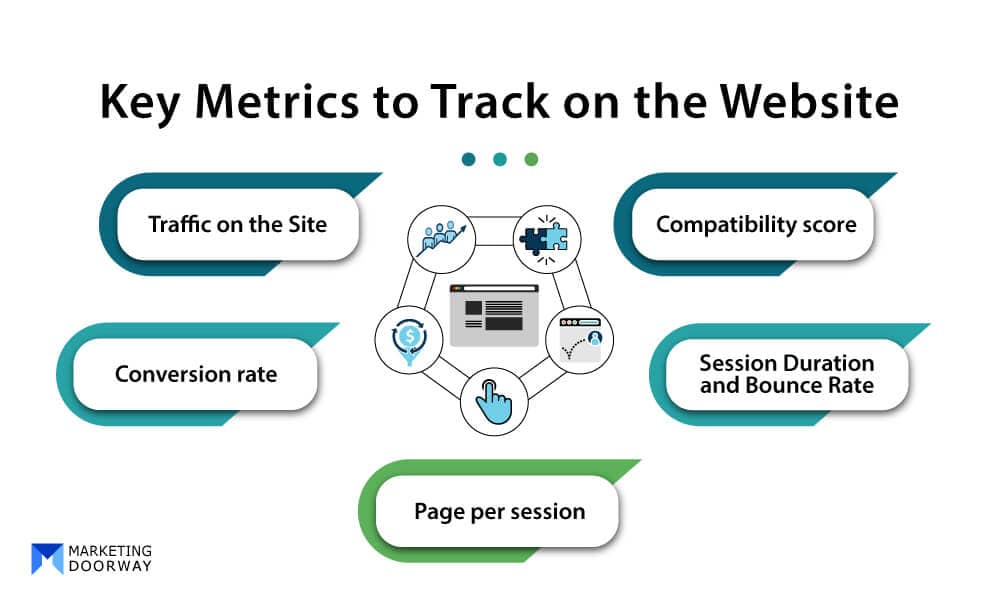 There are many key metrics that you can track in website optimization. Some common ones are:
Traffic: This metric shows how many visitors have visited certain website pages daily. A top-quality report should include traffic numbers filtered by sources or channels
Compatibility score: You should analyze how the website loads on different devices, networks, and more.
Conversion: This metric tells how many people visiting your website convert into customers or leads.
Session Duration and Bounce Rate: This metric tells how long people spend on your website pages. This metric tells how many people leave your website after visiting it.
Page per session: This metric tells you how many pages on your website are being viewed per visit.
Key Metrics to Track in SEO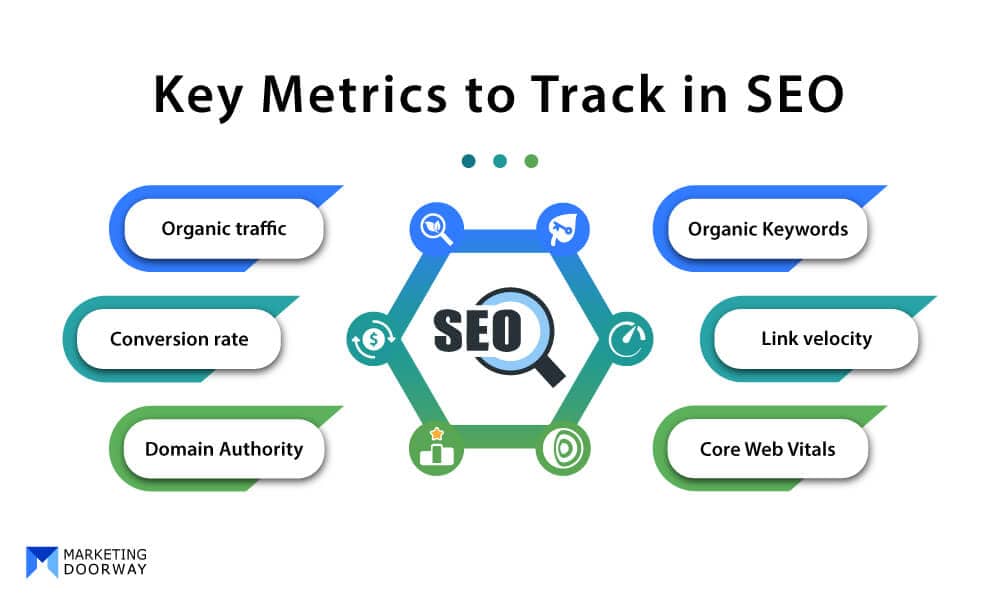 Search engine optimization, popularly known as SEO, is a must practice for ranking higher in search results. You need to consider the following metrics to analyze SEO performance.
Organic traffic is those visitors that land on your website from organic sources like Google, Yahoo, or Bing. You can check this metric monthly for significant changes to it.
Organic Ranked Keywords play a crucial role in bringing more traffic. Create segments like top 3, top 10, and so on. Then track the ranked keywords weekly to observe the changes.
Conversion rate is the number of times a user completes a goal divided by site traffic. The goal can be a sale, subscription, or any actionable button.
Link velocity in SEO is a two decades old concept. It is the rate at which a website or page gains backlinks. We suggest measuring links or referring domains monthly.
Domain Authority (DA) is a ranking score that predicts a website's likelihood of ranking on search engine result pages (SERPs). Moz developed it. And it is a crucial metric to track.
Core Web Vitals are speed metrics used to measure user experience. The metrics measure visual load with Largest Contentful Paint (LCP), visual stability with Cumulative Layout Shift (CLS), and interactivity with First Input Delay (FID). All these data are part of Google's page experience signals.
Key Metrics to Track in PPC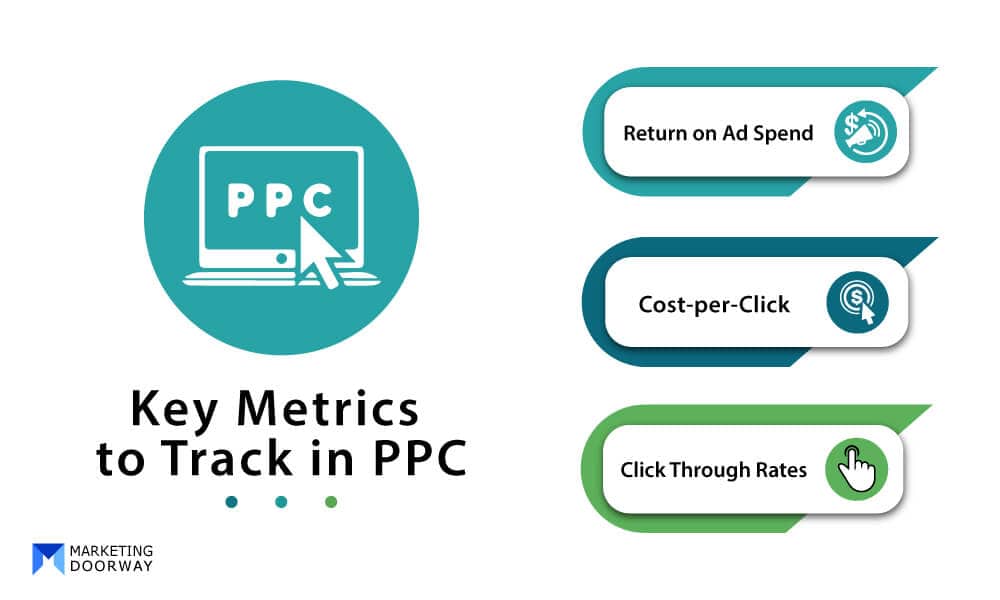 When running paid search, there are a few key metrics that should continuously be tracked. These include:
Cost-per-Click (CPC): The cost of a click or the amount charged for a click on an ad. You can calculate it easily by the amount spent by the number of clicks.
Return on Ad Spend (ROAS): By calculating ROAS, you will know how many dollars you earn for each dollar spent. Additionally, it will determine which ad strategies and techniques work well so that you can apply those to your other ad campaigns.
Click Through Rates
Conclusion
Marketing reports are essential to achieving your business goals. Investing in marketing analytics tools can make better decisions based on accurate facts, not just insight, and ensure a healthy ROI for your business.
The perfect tools to track the right metrics is key to marketing reports. In recent years, white label marketing reporting tools have become increasingly popular. These tools allow businesses to outsource their marketing reporting and analysis to third-party providers. This can be a cost-effective way to access high-quality marketing reporting and data analysis.
There are different white-label reporting tools on the market, and choosing the right one for your business can be challenging. To help you make the best decision for your business, we've compiled a list of the top five white-label reporting tools, including their key features. Let us know if we missed out on something to share.