White Label
Why You Should Consider White-Label PPC Management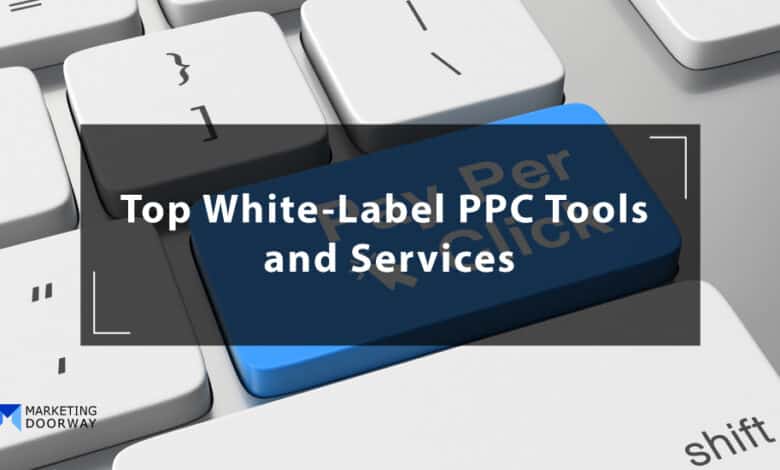 74% of brands say PPC is a huge driver for their business. Reported in Hanapin Marketing's State of PPC 2019-2020. The stat reflects the importance of PPC for business. As a marketer, you should provide PPC management to your clients.
PPC management is the process of managing an advertising campaign on search engines, social media platforms, and so on. It is a tedious and time-consuming process. Advertisers must have the suitable skill set, knowledge, and experience to manage campaigns.
This is typically done through Google Ads and the search engines leading up to them, including Bing Ads, Yahoo Ads, and most social Media Advertisement Platforms such as Facebook, LinkedIn, and more. But, managing multiple advertising channels and reporting is a challenge. If you are in the B2B industry and work with various clients, you should explore the White-label PPC option.
This guide will primarily analyze White-label PPC management and determine its importance in agency businesses. But before we get into that, let's take a quick look at what PPC is, how it works, and some of the benefits it can offer to a business.
What is PPC, and Its Benefits?
PPC is the abbreviation for "pay-per-click," which means that the advertiser pays for the ad only when a user clicks on it. The advertiser typically bids on keywords or relevant phrases to their business and sets a budget on how they would like to be charged. There are many different types of PPC marketing. The most common form of PPC advertising is Google Adwords.
Advertising on Google allows advertisers to create ads that appear on search engine results pages (SERPs). It also allows them to target ads to users who have shown interest in specific topics or keywords. This is where a company pays to have its ads shown to people searching for its products or services. Advertisers can choose to appear in searches related to a specific topic, location, or other criteria.
The most beneficial aspect of PPC is that the advertiser can set the budget for a specific ad. Simultaneously it can be the biggest challenge of PPC advertising because success of a PPC campaign depends on many factors, such as landing page, content quality, the effectiveness of a call-to-action button, and more. So expertise in PPC management is the key to success. If you lack that expertise, a white-label PPC agency should be your go-to solution.
What is White-Label PPC Management, and How Does it Work?
White-label PPC management is a service that allows businesses to outsource their PPC campaign management to a third party. It is a white-label service business that can be branded with your company's logo and name. If you want to learn more about white-label and how it works, read "What is White-Label."
White-label PPC management for businesses is an excellent way for agencies to focus on their core competencies while still managing PPC campaigns. It also helps them in keeping consistent branding across channels.
Most White-Label PPC agencies will provide the following services:
Create and optimize your account.
Set up your budget and bidding strategy.
Track and analyze your performance.
And all these will be done under your brand name. So your clients will get the expert PPC solution from your agency, whereas you will get the job done by white-label sources.
How Can White-Label PPC Benefit Your Business?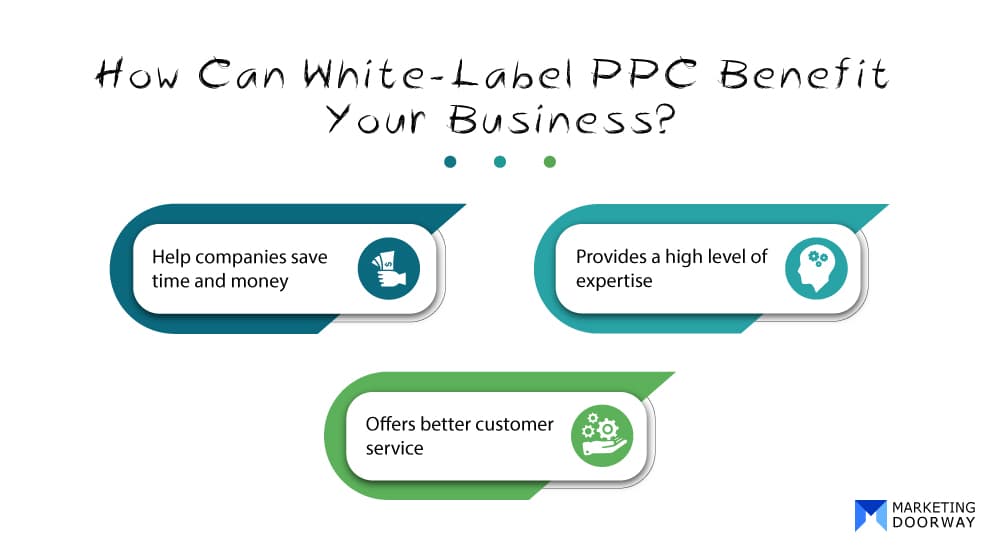 The benefits of white-label PPC management are that you can control the design and branding completely. You can also improve revenue from each client. This allows the business to focus on other vital aspects while managing its PPC campaign effectively. Besides,
It can help companies save time and money, as they don't have to hire additional staff or buy expensive software.
It provides a high level of expertise in managing PPC campaigns, which is not always available in-house.
It offers better customer service with dedicated account managers for each client.
Top 5 White-Label PPC Tools and Services
White-label PPC providers offer various services, from keyword research to account management to campaign creation and optimization. They are typically paid by the hour or the number of hours worked. The list below covers some of the industry's five most popular white-label PPC providers.
Loganix is a fully-fledged SEO company offering various organic SEO and link-building services to help bring their client`s businesses to the masses. They also handle white-label PPC and citations. Their experts have worked hard for over a decade to help several agencies.
Vendasta is a model platform of digital solutions and services for enterprises. Note that they are not an agency. They have a marketplace with more than 250 digital products. Besides, with an in-house performance team and a robust platform that serves brands in multiple locations, they have what it takes to reduce costs and provide top-notch performance.
Another white-label PPC agency you can check is PPC Ninja. They are slightly cheaper than invisible PPC, starting at $550 per month. They have an experienced team to provide top-quality PPC services. They have a very simple process to provide your clients with PPC services without using their identity. Your client will know your agency provides all the PPC services.
The Invisible PPC is a white-label service agency that specializes in PPC management. They provide PPC setup, PPC audit, PPC boost, and Retargeting services. They are an expensive agency but ensure a quality outcome. If you become a partner, you get a $100 discount on each service than the rest.
YourLabel has over ten years of experience delivering effective and innovative white-label digital marketing solutions to various clients. They are not an agency. You can buy white-label PPC solutions and do the advertising by yourself.
Last Few Words
White-label PPC providers are a viable option for businesses looking to save money on PPC campaigns. The benefits of using a white-label PPC provider are many.
They can be a cost-effective solution for agencies that want to create ads and manage clients' accounts but don't have the time or resources to do so. White-label PPC providers can provide this service because they have the experience that can provide quality ads for a cost.
Some agencies also supply their ad content and landing pages. This allows the company to increase its brand presence without having to bear the burden of creating advertisements or dealing with potential fraud.
We included a list of top white-label PPC software and agencies you can take help. And tried to draw an overall picture of how it is done. Write us if you want more information regarding white-label PPC. Share this article if you find it helpful.