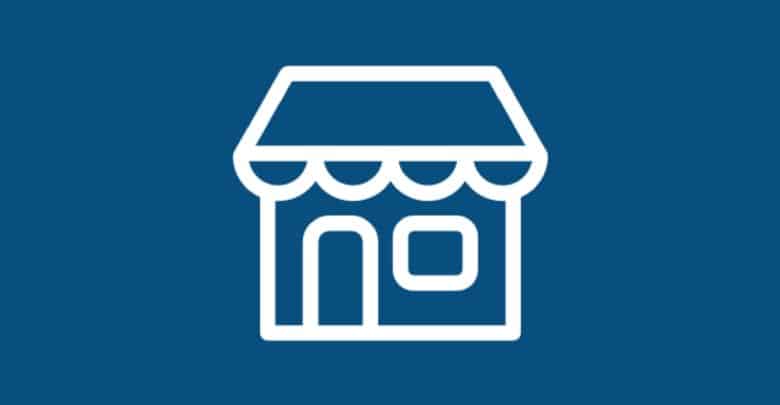 Facebook is no doubt the biggest social media website in the world. It's where your family, friends, customers, and prospects are. Directing your marketing intent to Facebook certainly has loads of benefits and positive impacts on the growth of your business. Facebook marketing for small business is therefore the concerted efforts you take in a bid to provide exposure to your small business website through different promotional means on Facebook.
Facebook is the single largest platform that enables people to connect and have deeper engagements. If you are looking to grow your online site through Facebook marketing for small business, there are different approaches to do it. Below is the first thing to do for those who want to engage in Facebook marketing for small business.
Create a Facebook page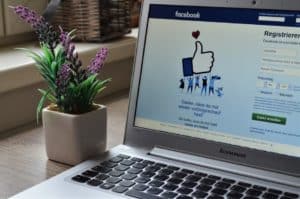 Although this should be quite obvious, yet some people still don't understand that there is a difference between a Facebook page and a personal profile. Unlike personal profiles, a Facebook page is mostly used for marketing efforts. It is created for community cause, entertainment, a public figure or band, artists, a product, an institution or organization, for a company, or for a local business. So, the line of activities on a Facebook page is quite different from what you would likely see in a personal profile.
Basically, your main starting point while using Facebook for small business marketing is to create a Facebook page. Many business organizations overlook this step and create just about any type of page without following the right process. Remember, the first thing most users who want to know about you more will look up your Facebook page and will see what your business is all about. When creating a Facebook page for marketing, your business need to have a complete profile with all the necessary information customers will love to see.
First impression usually matters, and your business page alone can either have a positive or negative impact on the mindset of your audience. That's why it's important to have a complete business Facebook profile with the proper information for your audience. This is the first place to start before delving into other marketing aspects.
Approaches for Facebook marketing for small business
There are basically two methods of using Facebook marketing for small business. If you intend for marketing your brand on Facebook, you can either use organic marketing or pay for ads. We are going to explain these two methods below.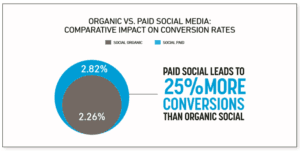 Photo Credit: nobledigital.com
Organic marketing
Obviously, this is more tedious and more time consuming than paying for ads. It's the traditional way of gaining more recognition on Facebook. Here, you will encourage your customers to leave reviews and like your page. They can be encouraged to leave reviews either on your website, print ads, through email marketing, or in person. This way, you'll be increasing your reach and grow your audience. To get the most outcome of your marketing activities, you need to continuously engage your audience through constant comments and posts to stay relevant. This will help you improve your visibility in news feeds. Facebook marketing for small business through organic marketing is a slow and gradual process that is usually tough at the beginning. But with time and after picking up pace, it becomes easier. Your audience will become used to you and it won't take much hard work to get responses from them afterwards.
Paid Ads
As stated earlier, paid ads is usually more expensive than organic marketing. Using Facebook ads, you'll base your ads on targeted demographic, and appear as suggested or sponsored posts in the news feed of that demographic. These are usually the ads you see at the right side of your facebook page or on the news feed. With proper research on the most ideal demographics on your products, this method can be very effective within a short time. But, it's usually too expensive. Before you can get any meaningful progress, you would have spent a lot of money. This makes it an expensive option for small business owners who are financially limited to keep promoting their business through paid ads.
So, organic marketing should be the best way to go for small business owners who want to use Facebook for small business marketing.
Facebook Tips for Small Business
Small business owners who want to use Facebook marketing for small business should follow the following Facebook tips for small business to gain more audiences and improve their visibility.
1. Stay professional and always try to be conversational:
As stated earlier, you will be conversing with people who are in Facebook just to have fun and not those people who want to buy any product or service. The key here is to write an engaging post that will get the interest of members of your group to like and comment.
2. Your text shouldn't be too short or too lengthy:
Some business owners make the mistake of trying to impress by writing unusually long texts that may lose their meaning before they even conclude. When posting on Facebook, it's not about how lengthy your texts are but how engaging they are. Although Facebook does not have limits like twitter, you should try to keep your texts as simple as possible. The main goal is to engage the audience and not to scare them away with excessive texts.
3. Always add high quality images to your posts:
Adding pictures to your posts is a great way to liven up the news feeds of your audience. This will certainly get them more engaged and more likely to identify with your brand.
4. Do not use hashtags:
Hashtags are basically used on dedicated platforms like Instagram and twitter. On Facebook, your audience can see them as visually unappealing, careless, and spammy, which will definitely hurt your credibility.
5. Call to Action:
This is one of the most important Facebook tips for small business. Any Facebook post you make should have a goal. This is usually captioned in the call to action. After each post, challenge the audience to get to the next step. It might be to read more about what you have posted, make a purchase, or even register for something. This is one of the best ways you can make them visit your website.
6. Carry mobile users along:
Mobile users on social media have gradually surpassed those with desktops and laptops. If you are posting, make sure you check how it will appear on all platforms. Otherwise, you will be losing a great number of mobile audiences if your posts don't appear well on their platform. The Facebook analytics tool will help you determine how your posts perform compared to other posts you make. With this tool, you can use it to find how best to post your messages in order to reach all types of users.
7. Be engaging:
The response you get on your call to action can be directly linked to how engaging your posts are. If you are friendlier with an engaging tone, your customers are more likely to follow your call to action than when you are rigid and formal in your conversation.
8. Stay relevant with interesting posts:
It's certainly a very wrong move to go into Facebook and start selling your products. You won't convince a single soul because everybody will see it as a sells pitch. And of course, they are not there on Facebook to buy anything, so you will be spending lots of useful time doing the wrong thing. Now the question might come what is the right approach then? Take your time to establish yourself as a social friend of the group you intend to reach.
Try as much as possible to stay relevant and make yourself an adviser and solution provider. Once they see you as an asset and someone who can give them valuable information, it becomes very easy to show them what you have. This approach of Facebook marketing for small business takes a longer time to yield results because of the time it will take to establish yourself with the group. But it usually yields good results.
9. Knowing the best time for your post and the frequency is important:
There are certain times when your posts will be more effective than other times. Posting around 2: AM when most of your audiences in certain geographical areas are sleeping will not the best time. People are more likely to get engaged and respond to posts when they are actively on Facebook during your posts or when you post few minutes before they come online.
There are good tools like Hootsuite that will help you send your post automatically at programmed times. The frequency of your posts is also important. You should strike a balance and try to posts on a moderate level. Generally, posting twice a day is considered normal to get the desired response. Anything more than that overloads your audience's news feeds and discourages them from engaging with you.
The above are some of the facebook tips for small business that can help you galvanize your business and set it up for greater heights.
Conclusion
To succeed in Facebook marketing for small business, you need to be consistent with what you are posting, be exited about what you are posting and make sure your posts are relevant to your audience. Always have it at the back of your mind that most Facebook users are not necessarily there to buy anything.
They are there for leisure and nothing more. So, it's not like the regular search engine where people search for information because they want to buy something. Only friendly approach will work here. With the right tools and right strategies, your business will definitely gain the recognition you crave for.