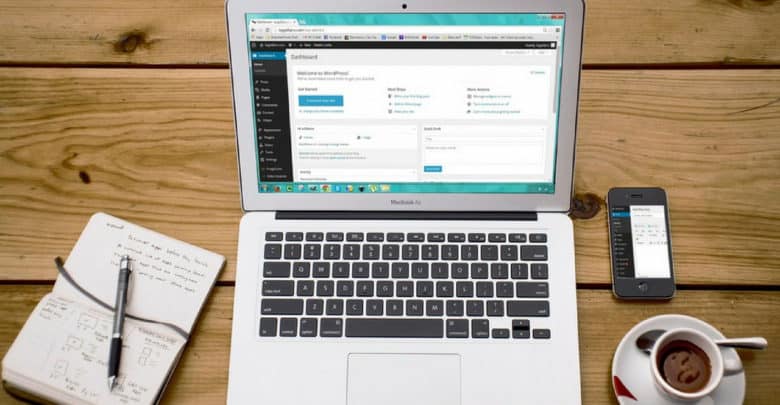 If you are a small business owner and looking for the ultimate guideline to create a cost effective and great looking website but getting confused by those tons of suggestions and advertising on internet, then you need not to go anywhere because by the end of reading this article, you'll get a clear idea about the average cost of website design for small business.
A major problem that most of the small business owners face is getting an accurate quote for the costing of a website; since the rates are posted by only a handful of firms. You may be wondering why? The reason is simple. Website costs depend on specific requirements of the clients and the project itself. That is why you might feel the urge to keep a direct communication with the web development firms for getting an idea of the website cost for small business. Lots of questions going through your mind right?!!
Well, we have compiled a few common questions which will be answered as you scroll down to the end.
What is the average cost of website design for small business in 2018?
How much do I need in a single year for my website?
How much should my domain name and web hosting cost?
Is it cheap or costly to build a website fresh and from the scratch?
Is it cheap or costly to modify a website made earlier?
How much should I spend on maintaining my website?
What is the best option I have and what is the cheapest option I have?
If you are still here, then it's time to jump on to the mathematics of the issue you have. But, first you need to know the affecting factors of the cost of a small business website.
But let's give you a Bonus first!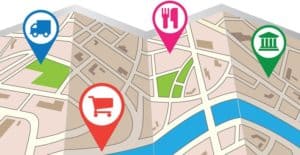 Image Source: adflairmedia.com
Before you access to web hosting, please note that if you have a company, especially if you're targeting local customers in your area, make your company appear on Maps!
Many people use Google Maps or other map services to find businesses while traveling, or simply as a normal way to search. It makes sense to update your list in the most popular map services.
Back to where we were!
Factors affecting small business website cost
Page Volume. As a basic standard in the web design community, price will vary on every page added over the standard website package. Simply put, if your website designer is charging $4000 for a 10-page small business website and you need 15 pages, an additional $100 will be added for every pages you added. Complicated? No wait. For 10-page you pay $4000 and for 15 pages you pay $4500. This is how you will be asked to pay for any additional webpages. Okay let's move to the next factor!
Graphical content tailored to you. Websites that uses original and attractive graphics and images often requires special service from graphic designers and complicated software. Thus if you are not ready to compromise with this factor, you will need to pay a good amount.
Site layout customization. Did you know more or less every website is developed from a theme or template? In short, the more you customize from the original template, the higher your costs for a small business website.
Site functionality. In 2018, most of the features you need are available through pre-made plugins. But unique site functionalities come at the price of time and money.
Design revisions. A website is likely to be revised 1 or 2 times before a small business owner is satisfied with it. But it is needless to say as you revise more and more to suit your need, you are spending more in the process. A simple suggestion: "Try to provide as much detail info to your web designer at the beginning and before the first revision. Believe me this will save you more money than you think!"
Creating contents. The heart of a good selling website is its contents. For a new website, new contents are required. But if there are existing contents which are weak are needed to be created again. So the amount of content and the quality as well will contribute greatly to the small business website cost.
There are two option that any small business owner can choose for creating their desired website. If you are looking to spend strategically and generate a professional website, the first option is for you!
Option 1: let's hire a professional
Most owners of small business are not "tech" genius. In that case, hiring a professional web designer is the best thing that can be done.
But the major problem with this simple solution is:
1. Price listing is hard to find
2. Choose super cheap or super expensive package?
Don't worry about it too much!!! Because we have got you covered. Here is a list of costs that are necessary in developing your long awaited website. Just to make you aware that the average cost average cost of website design for small business is $3000-$6000 and can be as high as $20000 even. Good news is you already know the factors that can affect the cost. Let's move on now!
Expense breakdown
1. Website address.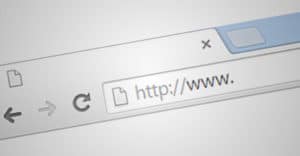 This is the name that people type to search you in the internet. Simply, domain name is the first cost related to a website and most important indeed.
Regular domain: A usual domain will cost $10-20
Customized domain extension: For '.restaurant' or '.online' or any other customized domain extension, the pricing can be between $200-300.
The registrars must be chosen wisely. Although there are infinity number of them available you can opt for Namecheap.com or Godaddy.com.
2. Web Hosting
Web address like buying a land and webhosting is like building a home on it. This is the storehouse of your website. It comes in two packages. You can either pay for monthly or yearly. But for cheaper rates we recommend to go for the yearly package. Depending on site contents and provider, it can range from $10-$99 a month.
According to Hostingadvice.com, some of the best hosting providers are listed below. These are based on real people ratings in 2018.
Bluehost.com– $2.95 per month
HostGator.com– $2.64 per month
InMotionHosting.com– $4.99 per month
1&1.com– $0.99 per month (best cheapest plan)
3. SSL Certificate

Image Source: b2bsmarter.com
If you are looking to build an e-commerce or if your website will likely to handle transactions, then SSL certificates is a must. You don't want people to come to your website only to find that their money is stolen through credit card theft. That's a big no. SSL will protect your users' transaction privacy. A typical range is from $10 to $1000 a month. And you will have to pay on a yearly basis.
4. Content Management system
An appropriate content management system will provide you full stress free solution of handling web contents like texts, images and videos. Let's not talk about high cost solutions, you can use WordPress to do just about fine with $0 investment for the lifetime as well.
5. Web design costs
Beauty always attract eyes. In case of website, the beauty lies in its design. So you must avoid any compromisation with the design.
Web design from scratch or redesign
You can't really save much from web design. It will cost from $1000 to $20000 depending on your design uniqueness. Or you can just use WordPress to customize according to your needs at less than half of this price.
Theme
WordPress themes can be used for simple websites but you that will also mean there are tons of other websites using your theme. There is two option here. A free option and a paid option that can range from just $10 to $100 per theme.
Responsive web design
In 2018, where most people are using smartphones of different sizes, your website must be responsive enough to fit their screens. As Google favors the mobile friendly sites, this option is vital for your business. An upgrade to such functionalities will cost around $2000.
6. Online Marketing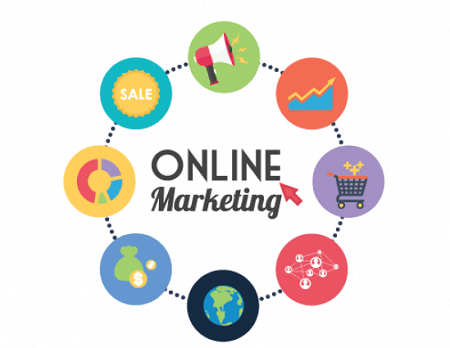 Image Source: yourdigitalresource.com
Imagine you have a website but there are no visitors! The result is zero again. And visitors who aren't buying anything are also not suitable. So you can feel it already that, a marketing strategy is necessary to make it count. Let's jump onto it!
Search Engine Optimization
Gone are the days when SEO was optional. In 2018, it is absolutely mandatory if the website is for business purpose. SEO is a series of activities that ultimately determine your site's position in the search engines for a particular keyword. The idea is that your website is what people see much more than others if they are looking for a search for their specialty.
Tons of agencies are available online for SEO and they charge a one-time fee between $3000 to $9000. You can expect to cover the monthly charge within $200 to $500. The bigger your company, the more likely you will be charged more.
Important suggestion: Go for a credible company with high prices rather than cheaper ones with no guarantee of quality.
You'll find PPC ads in the sidebar of Google search results pages, at the bottom of YouTube videos, and in logos and footers on many websites. They're everywhere because publishers get a commission every time an ad is clicked. Because they are commonly used ads and target paid ads to specific groups, they're effective in helping businesses drive more traffic. It is up to you to determine whether traffic is turning into sales. Pay-per-click ads are an effective and fast way to get organic traffic.
How much you'll pay: Pay for each click ad. CPC depends on how many people bid on the same keyword they're trying to see. If you want your ad to show when someone searches for the "best Salon" in the Chicago area, but there are 3-4 competitive Salons for the same ad space in your area, the provider is willing to pay for the ad. The higher the CPC, the higher the cost. Costs depend on the competition you have in your target region. A minimum budget of $100 is required for this add-on.
Websites often have landing pages, sign up forms or newsletters which you may know as call to action (CTA). Conversion rate optimization (CRO) will enable your website to increase the CTA. CRO packages are available in $300-$600 from which you can try out the one that best work for you.
Copywriting is a part and parcel of a website. Written content that has the materials of convincing people and selling are call to action in itself. Original copywriting will place your website as a leader in your field. If you choose to copy elements from other websites regularly, you will find your website low in search rankings. Copywriting services comes in two ways.
For low and irregular volume of writing you can opt to per word charge. This is available through individual writers and can be bit on the expensive side. And the other thing which you can do if you have a need for bulk writing on a regular basis is contacting agencies who offers volume content in packages. This will be more cost effective solution.
A good quality rate for written content is considered $5 for 500 words and it can go up and above $500 for multiple pages.
Updated written content flow is necessary for your website to make it favorable in search engine results. More content means more expense but it will get paid off if the contents are selling for you.!!
The written content is not the only form of content that is necessary for your website. Infographics, images, videos and podcasts might as well be necessary. For generating original and out of the world content you have to invest on a regular basis. To give you an idea of what it can be.
A single infographic can cost as high as $500. But you can hire a graphics designer on a salary basis if your volume demand is high. In that case you can save thousands of dollars per year. For a video, the rate is even more higher and ranges from $3000-$5000.
Important suggestion: Always keep a monthly fixed separate budget for your content!!
Social networking is a great platform to promote your business creatively, without selling to anyone. You can show what you offer in a fun and creative way, perhaps through comics, video sequences, statistical charts, or even a simple message. Sometimes, a company will promote an imminent sale exclusively in a form of social networking to be worthy of follow-up. It has been proven that ongoing social media contests increase participation and followers. In addition, social networking is a platform where customers can express their concerns directly and publicly to a company.
There are many forms of social networking that may be required that each one be maintained and updated. Social content should not be the same across all networks, so the cost of content allocation will be sufficient. Maintenance and monthly updates can cost between $ 250 per month and $ 2,500, depending on which agency you use.
Marketing through social media is a project in progress, so a monthly budget must be set up. If you choose to run contests on social networks, you should also consider additional charges.
Now we will be talking about the second option for small business website cost. The cheap solution to website design. If you are planning to invest just a small amount of money and get a quality return, then this section is just for you. Keep reading!!
Option 2: Cheap web design plan
Domain name: For a good quality cheap domain only a one time $10-$12 will be charged.
Web hosting: a $100 per year plan from blueHost will be more than sufficient for your business
WordPress theme: The beauty of this option lies in simple causation. The more money you want to make, the more money and time you will need to invest. If you want a great model ready to use, you'll have to pay, if you want for free, to learn WordPress. Honestly, you can find a fantastic model for $ 50, and a little time and that's it.
Plugins: Web plugins can essentially help you to eliminate the need to use any support of web designers. In that case you can help yourself to save tons of money. For example, Gravity Forms and Envira Gallery are two most common plugins used in websites. These come in the range of $100-200.
The average cost of website design for small business by a cheaper plan is just over $300.
Obviously, the basic cost with the "do it yourself" option is your time.
Even for the "simple" site, do not be surprised if it takes 20 to 40 hours to produce something of decent quality that you can be proud of. This assumes that you are already familiar with how to build a website. If you're new to this, hit the estimated time by 2x or 3x. (No exaggeration).
Creating a well-designed, modern website takes much longer than most people understand. But if you have more time of money at this time, and you are not overwhelmed by web technology, the "do-it-yourself" approach is a perfectly appropriate option.
So, if you have enough money, you can always hire an experienced web developer to update / update your site on the road if you'd like. If you want a cheaper option like if you own only a small Salon or shop in your neighborhood, then this option is more suited to you. No need to have any idea about technical terms and web design and pocket full of money.
DIY website creator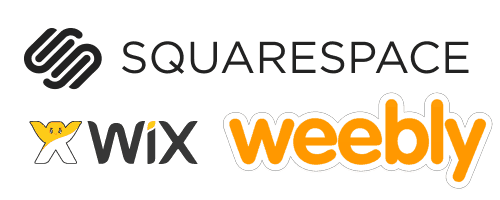 Here you can save a lot of money in this part of DIY. The good news is that it is not necessary at the present time to know any encryption, which is useful to many. Web developers such as Wix, Squarespace and others offer free plans or payments and ample templates that are sufficient for most basic users.
We must admit that we are a little biased, but we recommend using ucraft. Featured website templates may not contain the number, but are fully customizable and recommended specifically for design users because they provide many options for visual editing and UI / UX design.
If you do not provide many different or complex services and do not have significant content, go to the free landing page. It is always better to organize your content and make CTA in an attractive and interesting locator rather than writing meaningless content to fill only empty pages.
Updates and maintenances will save you from redesigning it all again
As mentioned above, you will have annual hosting fees for sites ranging from $ 100 to $ 500 per year.
Your site will also require routine maintenance to quickly install updates and security patches on your WordPress core files and additional WordPress components to protect your site from attacks. Yes, even small business sites are now targets for hackers.
If you feel comfortable doing these updates on your own, that's fine. But keep in mind that updates sometimes make your site break (or stop completely) and need to know what to do if it happens. You'll also need an external backup system so your website can be quickly restored in the event of a massive hardware failure, a program error, or a user error on your site. Our intent is not to scare you, but these things can happen from time to time. If you prefer not to take care of all the technical maintenance behind the site, there are companies offering site maintenance plans ranging from $ 40 to $ 300 per month depending on the services you need.
Later there is an annual license fee. Although the WordPress platform is a free open source content management system (CMS).
Some popular WordPress plugins are:
Some third-party services are:
Depending on what you use, annual fees may range from $100 to $400 a year or more.
Our efforts throughout this article was to give you an idea of how much a website might cost you and the little details you might need to know.
We hope you have already got a clear idea about the average cost of small business websites from this article and if you have any further question regarding this query, feel free to contact us.