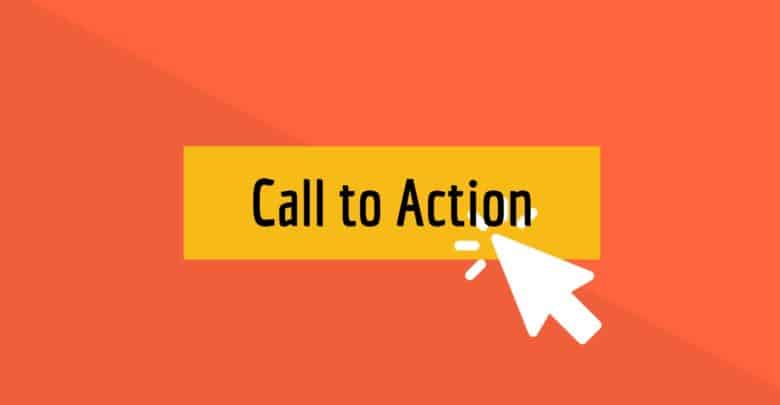 What is a CTA?
A social media call to action is simply some piece of words put together to prompt a reader to do something. It's basically used by business owners to tell their audience to click to gain more information, attend an event, download an e-book, subscribe to something, or do some other things.
A social media call to action is usually placed at the end of a website page or blog post, but sometimes they can be found at strategic areas in a social media message. With a CTA, website owners will be able to control things and tell audiences what they should do next. Most times, a social media call to action usually comes with a promised benefit or incentive for performing the action.
Importance of a good social media call to action
The most important reasons for writing social media call to action is to give your website improved recognition, which entails more business opportunities as well. In today's business world, profitability can be linked to more visitors, more clicks, better audience engagements, and more sales.
A website who does not have good social media call to action will definitely miss a lot of opportunities to get visitors to click a page, take a survey, subscribe for something, or do whatever the website owner wants that will help the business grow. Some visitors may just read through the information and simply pass ahead if they are not directed on what to do. With a social media call to action, you can take that initiative and inform your readers to take action on things that will make the business grow.
CTA can simply help you attain certain goals by simply requesting your visitors to do a simple task. When you frequently ask your readers to do something – contact me, retweet, reply, share – it gives your posts a sense of purpose. With the social media call to action, you will have the opportunity to further engage with your audience
How to write the best call to action?
Call to Action is really not a new phenomenon. It has existed for many years now. But social media call to action is still in its infantry stage. However, these two work together in the marketing world. Maybe you have already seen some call to action examples on different platforms, and have been asked to contact, retweet, reply or share.
Those are the basic call to action examples, but they can tell you a lot of things about how your audience can be engaged. Although social media call to action is a great tool to use, there are certain ways to write them to yield better results and have maximum impact on your audience.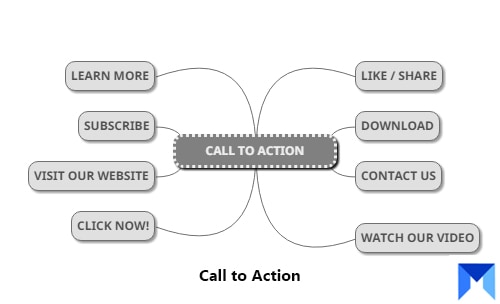 Let's look at how to write the best social media call to action phrases for better responses and more engagements.
9 Steps to write the best social media call to action
1. Your message should have a bit of urgency
People usually don't like to miss out on opportunities. To take advantage of this, try to make your social media call to action sound like it's not going to be available always. But this depends on the type of message you are passing across. For instance, good call to action examples include "call now" rather than "call anytime", or "buy now while stocks last" instead of "buy". These are good call to action examples that can incredibly induce quick response from the reader.
2. Make use of actionable language
The main reason for social media call to action marketing is to draw actions from your readers. Consequently, it's only normal to use verbs such as explore, find, discover, etc. These words will lure your visitors better and get them to do what you require from them.
3. Customize each platform
You wouldn't want to use only one social media call to action on all the platforms your business has presence. Facebook, Twitter, Instagram, and other platforms have their unique features, so it's right to customize your CTA for each platform.
4. Consistency is important
All your contents should have a consistent tone, including your social media call to action. Apart from shaping your brand's perception, it also helps visitors properly relate with your brand, which makes them more likely to complete the desired task.
5. be very clear and avoid using too much humor
When it comes to writing a good social media call to action, it's important to strike a balance between being too rigid and using too much humor. If you are too formal in your approach, it might look a bit hostile for your audience. On the other hand, too much humor might make you sound vague. Your message should be clear enough.
6. Grab attention but make it simple
Your social media call to action should be short and simple but still compelling enough. Make it a very simple task and try to remind them how simple it is to accomplish. Everybody is living a busy life, so it's important to write a social media call to action that is strikingly convincing but simple to grasp and accomplish.
7. Offer benefits or incentives
Usually, the normal guy will be reluctant to do the simplest of task if there are no benefits attached for him. That's why it's a good thing to add some benefits or incentives to your social media call to action to gain more responses. Be concise and clear about what the reader stands to gain when they act upon your request.
8. The landing page should be aligned with your CTA
Generally, your landing page should be the next destination for your visitors who click on your social media call to action. So, it's only natural to align the messages in your landing page with what you have told them in your call to action. Visitors are expected to see more explanation or a further information on what you have provided on the call to action. It will become a jarring experience if they see something else rather than what they are expecting to see. Irrelevant or mismatched landing page copy will always lead the reader to doubt your brand's trustworthiness.
9. Test, test, and test again
To get the right kind of response from your audience, you need to test different social media call to action examples. Never stop polishing, moving, and tweaking your CTA to get the ideal results. The best call to action examples will always yield better audience engagements and increased subscription.
3 Considerations when writing the best social media call to action
To gain the most results when writing social media call to action, there are certain considerations to make. To design and place social media call to action on your site, you need to put in some thoughts to help you produce the most compelling message for your readers. Here are some important things to consider.
1) Voice
Your writing voice when writing a social media call to action is very important. Pay specific attention to the tune and try to be as succinct as possible because you may not have a lot of space to write so much. Although Facebook does not have any limits on character, it's still important to keep your words simple and straight to the point to prevent ambiguity from your audience. They need to understand clearly what they are required to do, otherwise many will not respond.
Secondly, always try to use the second person narrative "You" instead of using "our" or "I". The first person voice makes you feel you are personalizing the whole thing. But the second person voice brings the readers into the picture and speaks to them directly. They are more likely to respond to this writing voice than when you are always talking about your company or yourself. Good call to action examples includes "get yours today" or "hope to see you soon", instead of CTA like "buy from us today".
The ideal social media call to action should not be a way of luring a visitor to where they don't like, rather it should be written in a fun, clear, and bold manner to get the reader excited about doing what they really love to do. In that tone, most visitors will have an open mindset to engage with you. That's when you can easily build your relationship with them.
2) Design
The design of the social media call to action is also very important. If the design of your CTA is done in a way your reader cannot find it easily, then its real purpose has been crushed. It should be very easy to locate the logo, button, or whatever types of call to action you have placed. It should be in line with your brand. Unique graphics, concise message, buttons, and contrasting colors should be used in the design to make it unique and more visible to your audience.
The design of the social media call to action should be made good enough to attract the visitor just by moving their cursor over it. A lot of people overlook this aspect, but it's very important to keep the design unique. Anything you have to do to create more customer engagement should be done, and creating a good CTA design is one of those things.
3) Decide the best areas to place it
Placing your social media call to action is another important consideration to make after the design. Where is the ideal section of your page to place your CTA? That is what you need to consider. In this case, there isn't a definite answer because so many factors can determine the best place for your CTA. For instance, the design of your page can create better space and more viewing possibilities at the bottom or at either side.
Also, visitors are different with their browsing approach. Some are just comfortable to take a quick look at your content and not bother about reading it. Others can read through down to the bottom of your page. For the first group of visitors, the ideal place is close to the top of your page since they might not be patient enough to scroll down. But for the other groups, your social media call to action can be placed at the bottom below the message. The CTAs for these different groups of visitors can have different designs, even if they will still take all the readers to the same place. This will help you reach both readers and glances on the page.
10+ Examples of Best Call to Action Phrases
Over the years, there has been lots of Call to action examples that have actually gained tremendous responses. A well worded CTA can really make a huge difference and help your business gain more followers. You can look at some of the best calls to action phrases examples below to draw some inspirations from them.
Register now for more
Hope to see you soon
Grab your now
What's your favorite?
Like us on Facebook
Book a seat now… limited available
Learn more here…..
Make your choice here
Claim your discount now
For more inspiration, visit……….
Watch this video to learn more
Sign up for free now
Read more here
View this to learn more
Conclusion
A Social media call to action is a great way to keep your visitors within your reach and engage them continuously. With the right design, the right writing tone, and the proper placement, you will be able to make your visitors do what you really want them to do.
To create a good call to action that's perfect for your business is not rocket science. It's one of the simplest things to do if the right steps and strategies are taken. Just make sure you remain simple, direct to point and use the right design for the right platform. If designed and written well, more visits, customer engagements, and profits will surely come your way.