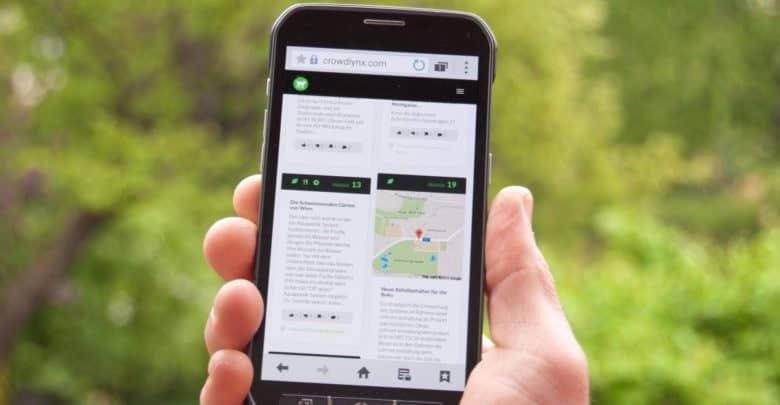 Why Go Mobile? It's About The Numbers!
Recent studies show that approximately 30% of the visitors coming to your website are using a mobile device. Indeed, our own small-scale study found similar rates. Since the majority of Americans now own a smartphone, we can only expect that to increase. In fact, mobile visits to our site have more than doubled in the last year.
Your Website Doesn't Translate Well to Mobile – And People Are Leaving
Take a look at the image below. The site on the left (ours), has a mobile version. The one on the right does not. Which would you rather browse?
In the context of Google Analytics, "Bounce rate" is the percentage of visits wherein the visitor went never got past the first page they came to on your site. Our small study has shown that the average bounce rate for mobile visitors was about 15% higher than those visiting from a desktop computer. Total time spent on the site by mobile visitors was less than half that spent by desktop users.
You have worked hard to get traffic to your site. Keep it there longer by having a site that is easy to use no matter what device your visitors are using.
For Use on Mobile, Your Site Needs to Be Fast
Visitors have short attention spans on the desktop computers, and a site that loads in 3 seconds on a desktop can take up to 40 seconds to load on a smartphone. Eek! A site designed especially for mobile should load quickly and be easy for the visitor to skim for just the information they want.
Your Website Uses Flash
If that's true, be aware that most mobile devices simply ignore Flash. Ouch.
HALF of all Local Searches are Performed on a Smartphone
Which means, if you have a physical location that you want people to visit, you need a mobile-friendly website.
Bonus: A Mobile Website Does Not Have to Be Expensive
There are many do-it-yourself options online, many with free plans supported by advertising. Some of these require no technical know-how at all. We offer custom sites starting at $200 for setup and $25/month. Call us to get yours started today!